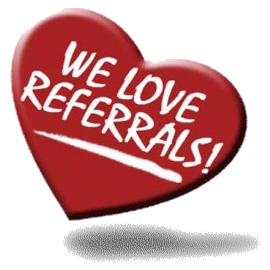 Refer your friends and family!

We value referrals from our happy customers so much we are willing to pay. You can earn $350 just for spreading the word!
Our customers are our greatest resource and we know that the best way to grow is through word of mouth. The highest compliment you could pay us would be to pass along your positive experience with Progressive Leasing to your friends, family, co-workers or someone you just met.
We will pay you $350 for any referrals that you send our way. Simply fill out the short form below and if they purchase a vehicle you will be entitled to a referral fee.  The more people you refer the more you make!